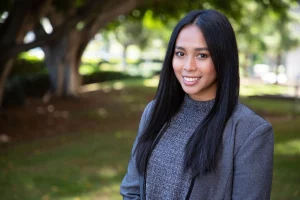 As the final days of May approach, we wrap up Asian American and Pacific Islander Heritage Month, a month where we have had the opportunity to recognize the cultures and contributions of Asian Americans and Pacific Islander Americans. I myself am part of this diaspora— a Filipino American born and raised in the Philippines and on the Pacific islands of Saipan and Guam.
My parents were Overseas Filipino Workers (OFWs), two of ten million OFWs who work globally, chasing the promise of economic freedom and stability for their families. In 2020, the number of people who newly found employment as OFWs was an estimated 1.77 million. The OFW identity is woven into our history, our national identity. It is rooted in our colonial past and reinforced by our present diaspora. In the 1970s, dictator Ferdinand Marcos Sr. instituted a policy to ramp up emigration, cementing the national economic reliance on global remittances. Beyond the statistics, the OFW phenomenon paints a distinct sort of family portrait— one in which mother or father is abroad, Facetime-ing into the family dinner table, promising to send tuition money soon, looking forward to going home for Christmas. Hopefully.
OFWs are often at risk of being trafficked through forced labor and sexual exploitation. Fraudulent agencies, corrupt officials, and at times even family members seek to profit off of a ubiquitous and vulnerable population of Filipinos yearning for the opportunity to work and provide for their families.
As someone who grew up in an OFW family, the deep-seated fear of this risk was always palpable, at times whispered about in my friends' circles, at times blaring grotesquely in every detail through Philippine news shows. This need to channel this fear and the rage that accompanied it informed my research during university, and subsequently in law school. One of my first clinical experiences as a law student was to be a translator for a Filipino client seeking legal aid against his trafficker. And as a student attorney later in law school with our International Human Rights Clinic, our director, Professor Hannah Garry, introduced me to an organization that would further affix my legal focus to the issue of international modern slavery: Willow Uganda.
I met Kelsey Morgan, Willow's founder, and Monica Kyamazima, Willow's Legal Programs director. Through the Clinic's collaboration with Willow we created a capacity-building, trauma-informed training for first responders to human trafficking. Willow's mission and approach in centering survivors and implementing trauma-informed, practical solutions was the kind of work I'd hoped to see in the world, and the kind of work I'd wanted to be a part of.
Willow's merge with 10ThousandWindows constituted a major integration of an organization I was proud to be a part of with another wonderful organization that carried out the same vital impact in my homeland of the Philippines. As EverFree, these organizations became ever more global, ever more persistent in fighting trafficking and empowering survivors.
As a law graduate, I'm often asked what my goals are, where I'm headed. With EverFree, my goals include learning, listening to survivors and fellow advocates. And then doing— taking action to apply my skills, driven by my experience, in order to impact the way the world combats modern slavery. As for where I'm headed— I'm headed to the Philippines. I'm headed to Uganda. I'm headed towards global action that I, as a child of Filipino migrant workers, dream will reach vulnerable communities, policymakers, and survivors.